At MtZ we are all about helping people fully engage in a relationship with Jesus, because we know grabbing onto God's plan for our life is the best way to go.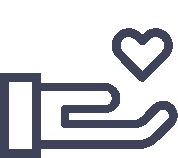 We believe that when we give we are investing in the ministry of our church and the lives of those we will reach.
Have you ever wondered if there is purpose in your pain? Join us for a new series, A Coat of Many Colors, as we examine the life of Joseph. His is a story of favor from beginning to end, but it is not a story that is comfortable or easy. Things may not look so good right now, but you can know this for certain: God's not done with you yet!
WANT TO RECIEVE OUR WEEKLY BULLETIN?